Los Wages is the setting of Saints Row: Syndicate.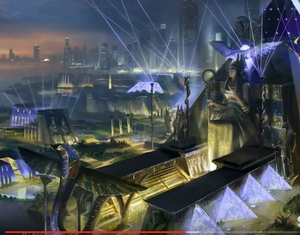 History
The City of Los Wages was founded in Nevada in 1829. The city got its name Los Wages from that fact many people put their hard earned money to travel there to find gold which there was none, thus many people lost their wages. During the 20th century it became the number one city to gamble in the USA, as they have legalized all form of gambling.
Saints Row: Syndicate
Trivia
Los Wages is heavily based on the real life city of Las Vegas, Nevada
Ad blocker interference detected!
Wikia is a free-to-use site that makes money from advertising. We have a modified experience for viewers using ad blockers

Wikia is not accessible if you've made further modifications. Remove the custom ad blocker rule(s) and the page will load as expected.