Qianxang is a Ronin who defected to the 3rd street saints. he used to be the only remainder of the ronin, and was employed by Loren to spy on the saints, but he joined them instead. he wears a ronin jacket, black jeans, and cowboy boots. he uses a nocturn and in the simulation he uses a laser sword.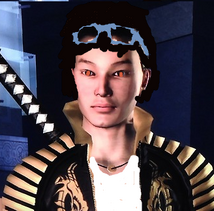 Ad blocker interference detected!
Wikia is a free-to-use site that makes money from advertising. We have a modified experience for viewers using ad blockers

Wikia is not accessible if you've made further modifications. Remove the custom ad blocker rule(s) and the page will load as expected.