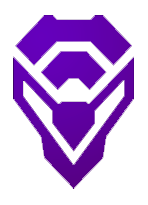 The Saints Empire is an intergalactic organization. It was created when the 3rd Street Saints and Zin Empire where merged after Zinyak's death.
Description
Once Zinyak was executed, the Protagonist founded the Saints Empire once he took over the Zin.
Members
Appearances
Ad blocker interference detected!
Wikia is a free-to-use site that makes money from advertising. We have a modified experience for viewers using ad blockers

Wikia is not accessible if you've made further modifications. Remove the custom ad blocker rule(s) and the page will load as expected.